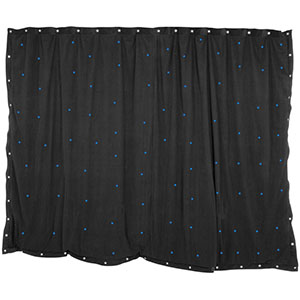 Star Cloths provide a nice backing to various stages and venues while also providing interest.
Our Star Cloths are Black, 3m x 2m and come with either Blue or White lights. These can be set to Flash, Fade, Strobe or operate in a Sound-To-Light mode.
We also have a 6m x 3m Star Cloth white white lights, which includes the ability to have 5-channel DMX control.